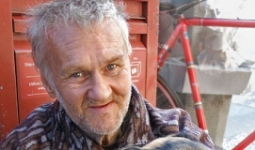 The City of Vancouver is increasing its homeless advocacy and outreach services by both expanding the reach of its Homeless Outreach Team to be city-wide, and appointing a new Director of Services for the Homeless.
"The City's goal is to ensure that no one has to sleep on the streets at night, and our expansion of new homeless shelters, interim housing and permanent housing have made a real difference," said Mayor Gregor Robertson. "By expanding and improving how the City does outreach to its most vulnerable residents, we can help people get off the street faster, and into a home that meets their needs. That's how we can build a stronger, more caring Vancouver."
"I'd also like to welcome Ethel Whitty into her new role as Director of Services for the Homeless, who will be overseeing the City's work to expand outreach and support for our homeless residents."
The City will coordinate the work of its Tenant Assistance Program, which started in the late 1980s to support displaced seniors in Kerrisdale, with that of the Homeless Outreach Team, currently under the direction of the Carnegie Centre, to create a city-wide Outreach Service.
READ MORE