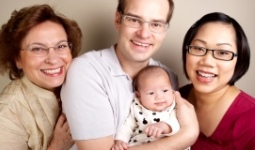 Saying it is important for the City of Vancouver to show leadership on reducing inequality, Mayor Gregor Robertson is bringing forward a motion to City Council this week calling on the City to become a living wage employer.
Noting that Vancouver will be joining a number of existing living wage employers, including Vancouver City Savings Credit Union, the City of New Westminster, SAP and the United Way, Robertson said the policy is a practical response to the fact that housing, transportation and living costs have been rising in the region while wages have stagnated.
The result is that more and more families are unable to make ends meet even if they have two jobs, exposing their children to poverty.
"Vancouver has one of the strongest economies of any city in Canada, but too many families are struggling to make ends meet. Full-time work should provide families with a basic level of opportunity and economic security," said Mayor Robertson. "A living wage has a direct impact on health and well-being, and helps create stronger local communities and economies. This motion will allow the City to lead by example, and encourage other organizations to join the living wage movement."
READ MORE